Maths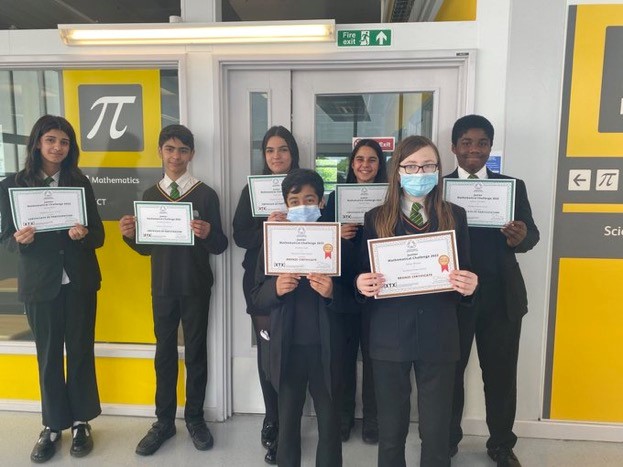 Mathematics, a universal language that enables understanding of the world, is an integral part of the curriculum. Beyond the study of numbers, shapes and patterns, it also provides important tools for work in fields such as engineering, physics, architecture, medicine and business. At SGS we are aiming for our curriculum to nurture the development of a logical and methodical mindset in our students, as well as helping to inculcate focus and the ability to solve all manner of problems.
– Mrs E Javaheri
The Maths curriculum will aim to have the following impact.
Develop a rich and broad curriculum that goes beyond national requirements.
Some pupils might naturally develop 'neatness' and subsequent accuracy, but teaching and rehearsing this procedural knowledge gives greater assurance that more pupils will be able to see errors and spot patterns of number, as well as experience a sense of accomplishment.
Teachers plan to teach systematic and accurate mathematical representations such as bar modelling that students can use for more complex calculations and in their next stage of learning.
Pupils become confident problem solvers and thinkers who are able to think outside the box.
Increased uptake of STEM qualification post 16.
Pupils can talk about "I know when" to think about when they are using transferable mathematical skills.
Curriculum & Assessment Maps
Independent Learning Tasks
Wider Reading
Revision Resources
Examination Dates
| | | | |
| --- | --- | --- | --- |
| Year 7 | Year 8 | Year 9 | Year 10 |
| Monday 18th July | Friday 15th July | Friday 15th July | |
| | | Monday 18th July | |
Maths Clubs
Careers Links
Don't forget to follow us on Twitter!