About
We see ourselves as a family at Stockland Green. Learn more about the people that make that family here.
Our Ethos and Values
The Arthur Terry Learning Partnership (ATLP) is a respected multi-academy trust of four primary schools, three secondary schools, five children's centres and one teaching school, based in Coleshill, Erdington and Four Oaks. The ATLP's academies are home to 4,500 children and more than 700 staff, including outstanding headteachers, specialist and national leaders. The partnership has a strong moral purpose to improve education standards and achievements for all children in the community. By working in partnership, the ATLP can share resources, expertise and deliver quality education to make an even greater difference where it matters most.
At Stockland Green School we have high standards and expectations of all of our students. We want the very best for our students and for our school to be a rich learning community where children grow in an environment based on family values with respect at the heart. Children are challenged to Aspire to be the very best they can be in all aspects of their lives. They are supported to Believe that they can Achieve anything if they work hard and develop the resilience needed to overcome the many challenges that they will face along the way.
We are aware that we are responsible for ensuring that our students leave Stockland Green School as confident, skilled and moral citizens ready to be successful the next stage of their lives and beyond. We want to maintain a community where everyone feels valued, cared for and where they respect those around them. We achieve this through our core values of 'aspire, believe and achieve.'
At Stockland Green School we recognise our moral, ethical and statutory responsibility to safeguard and promote the welfare of students. We are fully committed to ensuring that consistent and effective safeguarding procedures are in place to support families, young people and staff at school. I am very happy to be a part of the Stockland Green community and proud to be the Headteacher.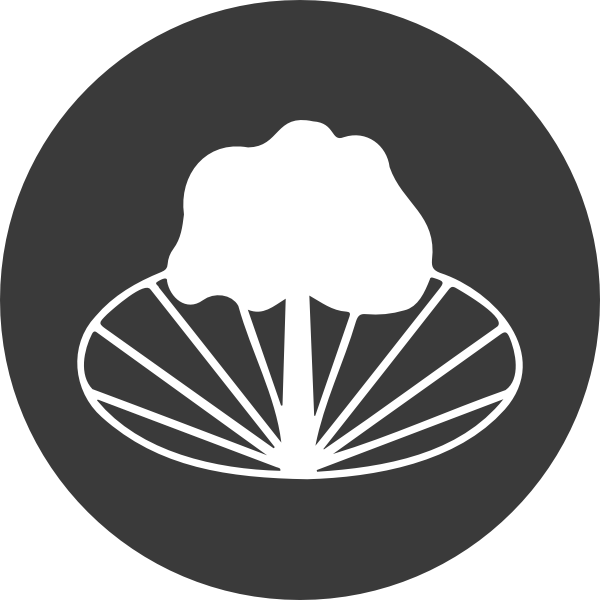 Mr M Cross
Assistant Headteacher
Staff Listing
Teaching Staff
English
| | |
| --- | --- |
| Mrs N. Ryan | Head of English |
| Miss Malcolm | Teacher of English |
| Mr S. Isaacson | Teacher of English |
| Miss R. Ali | Teacher of English |
| Mrs C. Allen | Teacher of English |
| Mr S. Crawford | Teacher of English |
| Mrs M. Gilbert-Barrow | Teacher of English |
Maths
| | |
| --- | --- |
| Mrs E. Javaheri | Head of Maths |
| Mr T. Alley | Lead Practitioner of Maths |
| Mr I. Fayed | Teacher of Maths |
| Mr S. Alorwu-Dogbe | Strategic Leader of Maths |
| Miss N. Avery | Teacher of Maths |
| Mrs J. Overs | Teacher of Maths |
| Miss S. Abdullahi | Teacher of Maths |
| Miss B. Griffiths | Teacher of Maths / Geography |
Science
| | |
| --- | --- |
| Mr S. Rimmer | Head of Science |
| Miss K Mohamed | Teacher of Science |
| Mr T. Surridge | Leader within Science |
| Miss S Windebank | Science Teacher and Assistant Associate Headteacher |
| Miss J. Cooper | Second in Science |
| Mr J. McCauslin | Teacher of Science |
| Miss S. Naveed | Teacher of Science |
Creative & Performing Arts / PE 
Mrs K. Lee
Head of Creative & Performing Arts & Associate Assistant Headteacher
Mr P. Bromley
Head Of PE
Mr J. Sargent
Teacher of PE – House Leader
Mrs H Gubbins

Miss E Spencer
Teacher of PE

Teacher of PE
Mrs L. Kennedy-Wale
Teacher of Art
Mrs A. Hollis
Teacher of Music
Miss L. Skeldon
Teacher of Music
Humanities
| | |
| --- | --- |
| Miss C Vernon | Head of Humanities |
| Miss J. Johnson | Teacher of History |
| Mr D. Campbell | Teacher of Geography |
| Miss B. Griffiths | Teacher of Geography/Maths |
| Miss E. Badham | Teacher of Geography |
Technology
| | |
| --- | --- |
| Mr E. Addo-Boateng | Head of Design Technology |
| Mrs C. Barrington | Teacher of Food/Textiles |
| Miss L. Laband | Teacher of Computing |
| Miss L. Morgan | Teacher of Technology/Maths |
| Miss K. Panesar | Teacher of Textiles |
Languages
| | |
| --- | --- |
| Mrs H Bourne | Head of Modern Foreign Languages |
| Miss F Clough | Teacher of French |
| Miss E Hamilton | Teacher of MFL |
Support Team
Pastoral Team
Mrs S. Beech
Deputy Designated Safeguarding Lead
Mr S. Birch
Pastoral Leader
Mrs R. Kalia
Pastoral Leader
Mr M. Bridgewater
Pastoral Leader – DSL
Mr S. Beeston
Pastoral Leader – DSL
Mrs M. Nicholls
Attendance Officer
Mr Y. Florey-Meah

Miss H. Connaire
Pastoral Intervention Manager

Pastoral Intervention Assistant
Believe 2 Achieve
| | |
| --- | --- |
| Mrs J. Sims | B2A Manager |
| Miss O. Morgan | B2A Support Officer |
| Mrs M. Shakespeare | B2A Support Officer |
Inclusion
| | |
| --- | --- |
| Mrs L. Gatford | SENCO |
| Mrs C. Swann | Teaching Assistant |
| Ms D. Bird | Teaching Assistant |
| Ms G. Bansal | Teaching Assistant |
| Mrs K. Hamblin | Lead AS Practitioner |
| Mrs S. Haynes | Teaching Assistant – Enrichment Leader |
| Mr O. Donaldson | Teaching Assistant |
| Mrs M. Birch | Strategic Lead for Autism Spectrum Condition |
| Mrs Z. McCallion-Bowen | Strategic Lead for Social, Emotional and Mental Health |
| Miss M. Moloney | Intervention Assistant |
| Mrs R. O'Grady | Administration Assistant |
Administration
| | |
| --- | --- |
| Mrs G. Blackhurst | Senior Office Manager |
| Mrs S. Harper-Westwood | Headteacher's PA |
| Mrs S. Begum | Administrative Assistant |
| Miss D. Bayes | Reprographics & Media Technician |
| Mrs J. Gillon | Administrative Assistant |
| Miss R. Sexton | Administrative Assistant |
Data / Exam
| | |
| --- | --- |
| Mrs M. Johnson | Exams Officer |
| Miss L. Payne | Data/Exams Assistant |
| Miss R. Pinson | Data/Exams Assistant |
Technicians
Mrs M. Redfern
Art & Food Technician
Mr D. Arber

Mr M. Chahuan
Technology Technician

Senior Science Technician