Careers
As a school we aim to support our students in realising our whole school motto of Aspire, Believe, Achieve through a comprehensive Careers, Education, Advice and Guidance (CEIAG) programme.
Our personalised programme is informative, promotes the development of essential skills and encourages students to raise their aspirations. Furthermore, our careers provision develops our 5 essential PRIDE qualities within our students, those being Positivity, Responsibility, Independence, Determination and Empathy.
Each student has their own dreams and ambitions – we help them to discover them and pursue them and challenge them to make a difference to their own lives. Our CEIAG provision is delivered with a high emphasis on one-to-one meetings with a professional careers advisor, alongside whole school provision.
Miss Katerina Lee is the Careers Leader for Stockland Green School and she is supported by Mrs Rita Kalia and Miss Hannah Gubbins who leads on UniConnect to ensure relevant students receive mentoring and opportunities throughout their time at Stockland Green School.
We also employ two Careers Education Independent Advice and Guidance counsellors (CEIAGs), Mrs Fleur Weddle and Yvonne Green who provide bespoke provision for all of our students. To contact them directly please email f.weddle@stockgrn.bham.sch.uk and y.green@stockgrn.bham.sch.uk.
We greatly encourage parents to support in this journey. All key information will be available under the relevant headings here. You will also be able to stay up to date by following our Stockland Green School Twitter and Instagram accounts, links to which are below.
For any further information about the Careers Curriculum, please contact Katerina Lee – Careers Leader and Associate Assistant Headteacher k.lee@stockgrn.bham.sch.uk.
Our Careers and Education and Employment Engagement Associates
Eudene Griffith – CEC Link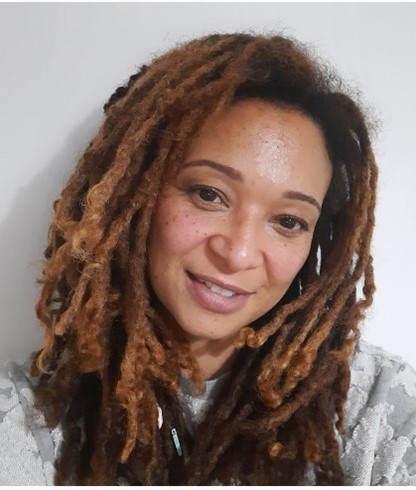 Hello, my name is Eudene Griffith and I work for The Birmingham Careers Hub. You may see me around the school from time to time as I am the schools designated Enterprise Coordinator. I work closely with your Careers Lead and support the school with creating clear careers and progression plans for students across all year groups. My previous roles span from senior recruitment consultant within the Civil engineering sector, Lead workplace coordinator for a SEND college, Project manager for various ESOL programmes and employability manager overseeing Employability projects for two large prestigious colleges in East London and The City of Westminster. I look forward to sharing my knowledge and skills with the students and support the teaching staff of Stockland Green School.
Montana Griffiths -Employer Engagement
Whole School Careers Overview
Gatsby Benchmark Achievement Action Plan
Student Entitlement
All pupils in year 11 are entitled:
To find out about technical education qualifications and apprenticeships opportunities, as part of a careers programme which provides information on the full range of education and training options available at each transition point.
To hear from a range of local providers about the opportunities they offer, including technical education and apprenticeships – through options events, assemblies and group discussions and taster events.
To understand how to make applications for the full range of academic and technical courses.
Application for Provider Access
A provider wishing to request access should contact, Miss Katerina Lee, (Associate Assistant Headteacher- Careers Lead) at k.lee@stockgrn.bham.sch.uk