English
Welcome from the Head of Faculty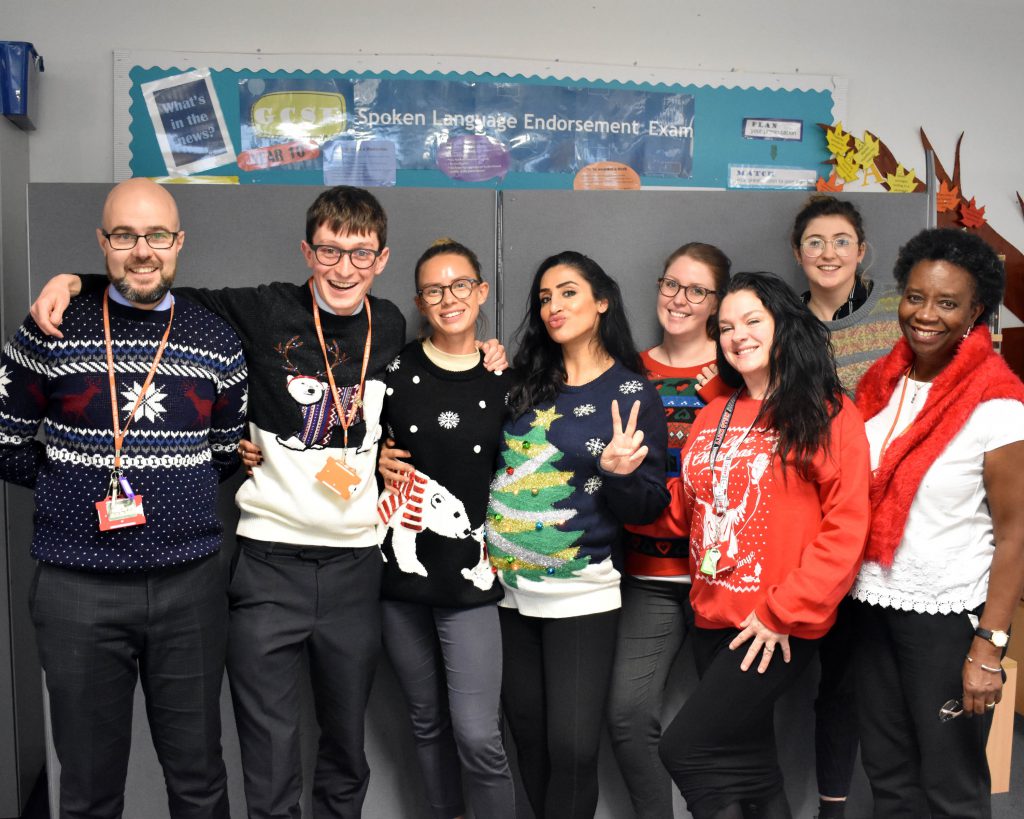 Our curriculum is designed to give students a full, broad and impressive experience of literature. Whilst the selection of topics and texts offer the types of texts required by the National Curriculum, the ethos of the department is to find ways to diagnose and offer therapy around individual needs. The specific skills of each assessment objective is carefully scrutinised and the department works hard to ensure that these requirements are interwoven throughout the entire 5 year course from Year 7 -11.
This is achieved by
Breaking down the component parts of individual skills
Creation of bespoke resources which allow students confidence to piece together their writing or reading analysis
Re-building knowledge based on firm foundations.
Carefully planned assessments which show progression from the more simple skills at the start of the year to the more complex skills later in the year.
DIRT/ reflection allowing students to learn from mistakes as well as teachers and informs planning to ensure that the next assessment offers chance to make improvements.
The department motto is 'Craft, create, communicate.' We believe that underpinning good English is the need for the student to take ownership in their journey. Students need to be given the chance to see how their communication is enhanced by conscious crafting and imagination and creativity. Whether that be in written tasks or approaching reading analysis.
We firmly believe that reading widely is at the roots of enjoyment and achievement within English. As such reading is embraced and encouraged via
The curriculum offers personalisation across each year group including Read Write Inc for students in Year 7 and 8 and The Brilliant Club, Gifted and Talented opportunities and student leadership in Years 7-8 and beyond. In Year 10 students read widely including a range of texts by great authors from the Canon literature.
As an enthusiastic and creative team, we strive to offer extracurricular experiences that will make sure students leave with a love of the subject. To this end, we offer a theatre trip for every year group which is in line with the texts studied that year. We also embrace national initiatives like World Book Day and The Thank You letter competition. For 2016-17 we will also be supporting developments in our library and with a creative writing club as well.
Follow us on Twitter – For lots of up to date news and information about the English Department
Independent Learning Tasks
Year 7
Year 8
Year 9
Year 10
Year 11
Curriculum & Assessment Maps
Year 7 & 8
Year 9
Year 10
Year 11
Revision Resources
KS3 (Year 7 & 8)
KS4 (Year 9, 10 & 11)
Year 11
Year 10
Year 9
Careers Links
The study of English provides students with exposure to a wide range of ethical issues, current affairs and potential career paths. Furthermore, our curriculum develops the key communication skills essential for success in any profession. The links most explicitly made are with journalism, law, politics and the creative arts. Students get the chance to produce meaningful texts that develop their writing in a number of disciplines and to read texts that will inspire further study.